HOTEL IN RICCIONE ON THE ROMAGNA RIVIERA
With Riccioneinhotel.com you have the opportunity to choose among the best hotels in Riccione, the perfect hotel for you and your family.
Riccione, historically called "The Green Pearl of the Adriatic", offers renovated hotels with every comfort for families with children, seaside hotels for your greater comfort, hotels with wonderful and unusual swimming pools, well-equipped bike hotels with guides available and all what you need for two-wheel lovers.

In recent years, the offer of luxury hotels, charming hotels, boutique hotels and romantic hotels perfect for your stay as a couple has been greatly enriched.
Each category of hotel is present in Riccione: 5-star, 4-star hotels, three-star hotels, the most represented category, but also low-budget, residence and suite hotel pensions.
Riccione is not just the walk in Viale Ceccarini. Each guest can find a sea of ​​reasons and events for a stay in Riccione.
The Pink Night, the Renewed and futuristic Italo Nicoletti Swimming Stadium, Riccione Terme, the open-air venues at the Marano where you can let loose between the rhythms of the night or enjoy cocktails on the beach.
To each his own vacation. The hotels in Riccione have been able to renew themselves and offer futuristic wellness centers and spas.

Consult our portal riccioneinhotel.com: click and book now or ask for a quote.
Your holiday can begin immediately.
CATTOLICA HOTELS OFFERS
Select and book the hotel with the best offers for your holidays in Cattolica
Hotel Corallo
New Year 2020
Valid from 28/12/2019 to 01/01/2020
Al Corallo: 2 parties in 1!
Hotel Lungomare
New Year 2019/2020 In Riccione
Valid from 27/12/2019 to 08/01/2020
Spend the year with the most magical evening of the year with us at the Hotel Lungomare! Offers starting from 3 nights and weekly
Dan Hotel
New Year In Riccione In The New Dan Hotel
Valid from 28/12/2019 to 06/01/2020
We are waiting for you from December 28th 2019 to January 6th 2020 to spend the most magical time of the year together! New Year, Epiphany in Riccione.
Hotel Luna Adults only +12
New Year Lunariccione Total Relax
Valid from 27/12/2019 to 31/12/2019
PACKAGE 4 NIGHTS NEW YEAR RICCIONE WITH WELLNESS CENTER Grand Gala 'of San Silvestro with live music, 2 people in a double room € 1,600
from € 200,00 per person per night
Residence Suite Smeraldo
New Year 2019-2020
Valid from 27/12/2019 to 07/01/2020
Spend New Year with us without sacrificing comfort at home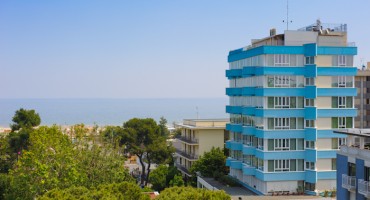 Hotel Cristallo
New Year's Eve 2019/20200 In Riccione
Valid from 30/12/2019 to 02/01/2020
Celebrate your new year in Riccione with us! Discover our special offers in BED & BRUNCH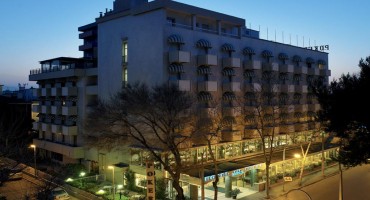 Hotel Poker
New Year Special
Valid from 28/12/2019 to 02/01/2020
New Year in Riccione! Book early is worth it!
Free Parking
Free Child
Drink Included
from € 90,00 € 125,00 per person per day
EVENTS

IN CATTOLICA AND SURROUNDINGS
RDS Stadium
Piazzale Pasolini 1, 47924, Rimini
29/11/2019
The most famous Italian artist in the world returns to the scene to present the latest album "Vita ce n'è"