HOTEL IN RICCIONE ON THE ROMAGNA RIVIERA
With Riccioneinhotel.com you have the opportunity to choose among the best hotels in Riccione, the perfect hotel for you and your family.
Riccione, historically called "The Green Pearl of the Adriatic", offers renovated hotels with every comfort for families with children, seaside hotels for your greater comfort, hotels with wonderful and unusual swimming pools, well-equipped bike hotels with guides available and all what you need for two-wheel lovers.

In recent years, the offer of luxury hotels, charming hotels, boutique hotels and romantic hotels perfect for your stay as a couple has been greatly enriched.
Each category of hotel is present in Riccione: 5-star, 4-star hotels, three-star hotels, the most represented category, but also low-budget, residence and suite hotel pensions.
Riccione is not just the walk in Viale Ceccarini. Each guest can find a sea of ​​reasons and events for a stay in Riccione.
The Pink Night, the Renewed and futuristic Italo Nicoletti Swimming Stadium, Riccione Terme, the open-air venues at the Marano where you can let loose between the rhythms of the night or enjoy cocktails on the beach.
To each his own vacation. The hotels in Riccione have been able to renew themselves and offer futuristic wellness centers and spas.

Consult our portal riccioneinhotel.com: click and book now or ask for a quote.
Your holiday can begin immediately.
CATTOLICA HOTELS OFFERS
Select and book the hotel with the best offers for your holidays in Cattolica
Valid from 16/08/2019 to 15/09/2019
Stay with us for your summer holidays and you can always have tickets for the most popular Riviera parks at discounted prices!
Hotel Luna Adults only +12
Business Meetings: Meeting Room + Spa
Valid from 01/09/2019 to 30/09/2019
Offer for business meetings and reunions, wellness path included, valid from Sunday to Friday.
from € 100,00 per person per day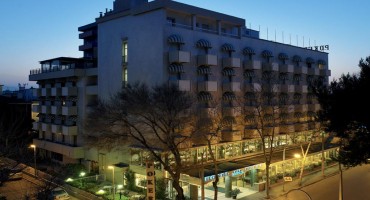 Hotel Poker
San Marino Rallylegend Offer
Valid from 10/10/2019 to 13/10/2019
From 10 to 13 October an event not to be missed! Voucher included to enter the exclusive Rallylegend Vip Lounge
from € 35,00 € 45,00 per person per day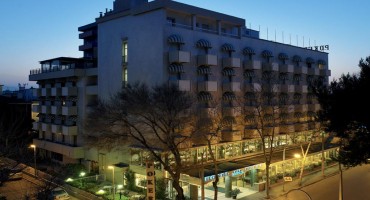 Hotel Poker
Halloween In Riccione!
Valid from 31/10/2019 to 03/11/2019
3 days full board at € 70 per day per person
from € 70,00 per person per day
Hotel Atilius
Family Offer The Fantastic 4
Valid from 04/08/2019 to 15/09/2019
Offer reserved for families with 2 children from 3 to 13 years, the first child is free while the sencondo receives a 50% discount.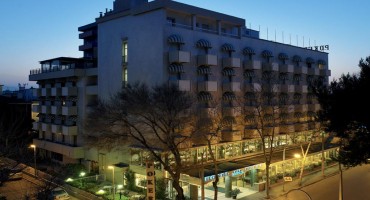 Hotel Poker
New Year Special
Valid from 28/12/2019 to 02/01/2020
New Year in Riccione! Book early is worth it!
from € 90,00 € 125,00 per person per day
EVENTS

IN CATTOLICA AND SURROUNDINGS
Misano World Circuit Marco Simoncelli
Via Daijiro Kato 10, 47843, Misano Adriatico
13/09/2019 - 15/09/2019
The MotoGp in the land of engines and great champions, from Valentino Rossi and Marco Simoncelli, to Bulega, Pasini and Dovizioso. The San Marino and Rimini Riviera MotoGP closes the long summer of Romagna events.
Hotel Royal
Viale Gramsci 110, 47838, Riccione
03/09/2019 - 08/09/2019
Final of the Miss Informissima National Beauty Contest
Villa Franceschi
Via Gorizia 2, 47838, Riccione
31/07/2019 - 08/09/2019
At the Gallery of Modern and Contemporary Art Villa Franceschi, Exhibition of photography painting, artistic nursery events from 31 July to 8 September open every Wednesday from 18 to 24. Free admission