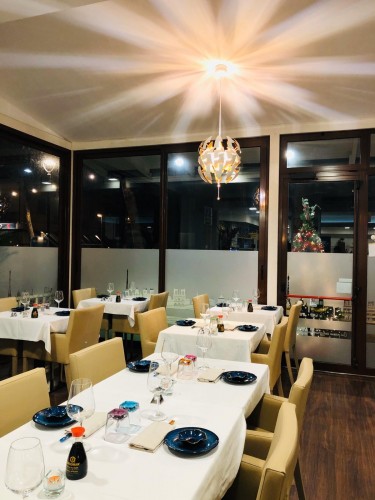 Description
WELCOME to SUSHIMI
It is a real pleasure to welcome you to our restaurant in the center of Riccione.
For a lunch break, for your romantic dinner or for an evening with friends we want to dedicate ourselves to you to let you taste the best of Japanese cuisine.
The environment is elegant, bright and refined but also comfortable and informal to put everyone at ease.
Our staff knows Italian and English perfectly, and above all has skills in the field of allergies and intolerances.
MENU
Quality before any other element!
We are convinced that the careful choice of raw materials is the basis for every good result.
The red prawn of Mazara also known as "Red King" is one of the ingredients we use frequently. The rolls and ravioli for example are homemade and theirs is a truly incredible flavor.
Our Sashimi is very fresh, decorated with care ... and, since the eye also wants its part, the presentation is truly spectacular, the dishes are refreshed with dry ice ... a cloud of steam that envelops the food making it absolutely fascinating.
3 Good Motives for choosing Sushimi Ristorante Giapponese
Japanese restaurant

All You Can Eat

Quality ingredients
Position
Viale Ceccarini, 191 Riccione
900 mt from the beach