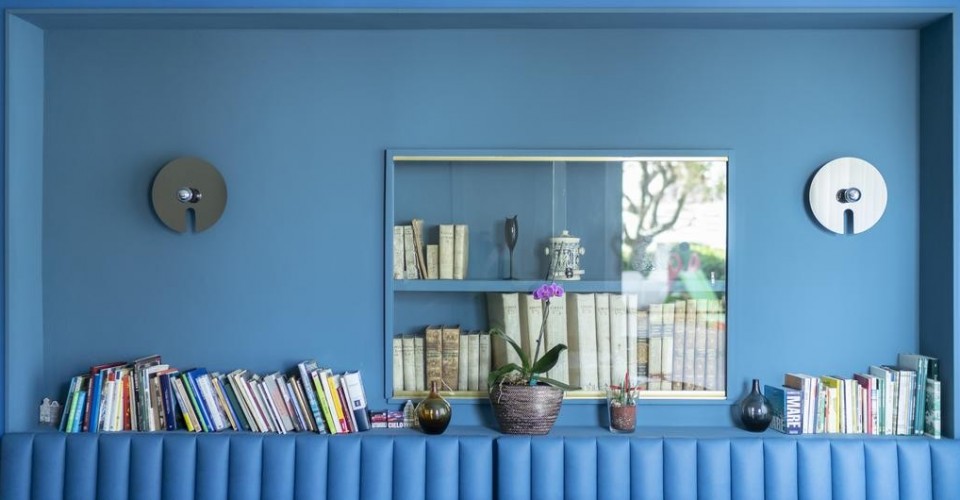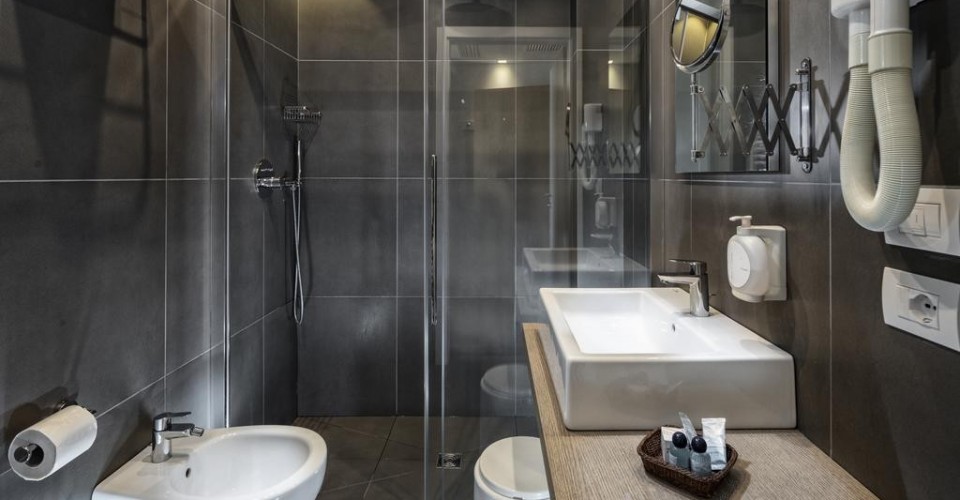 Description
The Conti family is waiting for you in the heart of Riccione , in a privileged position, right in front of the sea, without even a road to cross, while the streets of the center can be reached with a short walk, Viale Dante is only 100 meters away.
If you are looking for a wellness holiday, a pool with a sea-view Jacuzzi is waiting for you, as well as an exclusive room dedicated to massages and pampering for the body.
Family trips? We have several child-friendly services : from baby food, to cribs, to entertainment (both in the Hotel and on the beach).
Rooms
All the rooms are well lit and air conditioned and have a balcony. You can choose between 3 different solutions that satisfy your desires for functionality and breadth.
- The suites of Hotel Gemma in Riccione overlook the beach. They are located on the first floor and are distinguished by the spaciousness of the rooms.
- Classic rooms are simple and suitable for those seeking comfort and functionality with an eye to convenience . They are located on the side of the hotel or on the main façade overlooking Viale D'Annunzio.
- Le top rooms are all sea side , with new furnishings, new bathrooms, and a refined design.
Restaurant
The restaurant of the Hotel Gemma respects the Romagna tradition , but it is always up to date on new trends in cuisine . If changes are needed, just notify the kitchen staff in advance, always available. The kitchen is also organized to prepare gluten-free dishes in total safety, thus satisfying even celiac guests .
Breakfast is served buffet style, sweet and savory, with proposals for homemade pastries , cereals , fresh fruit , biscuits , jam bread and yogurt , eggs , cheese and cold cuts . Everything is accompanied by juices, tea, herbal tea, coffee and cappuccino.
Meals are served in the fantastic sea ​​view dining room. Every day, a wide choice of menus, meat, fish and vegetarian options. The side dishes are served as a buffet. Fresh vegetables, salads, delicious appetizers and much more.
Opening Spaces
Outside pool
A real oasis of fun and relaxation for young and old.
Family Services
In the room you will find: cot , crib , safety rails , night light , bath tub . In the restaurant: high chair , placemat and baby cutlery . Just ask the kitchen staff to get always fresh baby food suitable for your baby's growth and prepared with love (such as vegetable and fish broths, pastas for all tastes and tasty soups).
In the hotel the animation is ready to involve your child with fantastic activities including creative games and sweet snacks (the hours are from 13:30 to 15:30 in the morning and from 20:00 to 22:00 in the evening). The fun also comes to the beach: with minidances , imaginative activities, sand tournaments and much more.
3 Good Motives for choosing Hotel Gemma
3-star hotel in a strategic position

Hotel by the sea with outdoor pool

Pet Friendly
No available last minute offer
Position
Viale D'Annunzio, 82 Riccione
10 mt from the beach
Services Hotel Gemma
Family Services
Bicycles with seat
cradle
Bed with sides
Strollers
Bath tubs
Opening Spaces
Garden
Swimming pool
Terrace
Parking
Parking inside the structure
Animals
Pets allowed on request
Free!
Internet
Internet point
WiFi Internet throughout the building
Free!
General Services
Air-conditioned common areas
Lift
Bar
Bicycles available
Strongbox
Luggage storage
Hall & lounge
24-hour reception
Heating
Room service
Wellness
Activities
Animation
Bicycles available
Boat trips
Restaurant
Celiac menu (on request)
Menu for special diets (on request)
Position
Rooms
Balcony
Rooms with sea view
Safe
Mini-bar
Suite
Telephone
TV
Bathroom
Languages
French
English
Italian
German